CrossFit TFA – CrossFit
Inspiration
"What do you know Satchmo?"

-Donald "Pa" Bumgardner
Warm-up
Warm-up (No Measure)
OHS TEST:

-Ankle mobility is limiting squat depth

-Core stability (or lack of core activation) is causing the low back to round

-Shoulder and upper back mobility are causing the torso to lean too far forward

-Toes turning out too much = hip issue
3 Rounds

10 Passthroughs

5 OHS

5 T2B

5 Pushups
Metcon
FIT: Metcon (Time)
3 Rounds

10 OHS 75/55

26 HRPU

10 Front Squats 75/55

26 Strict Knee Tucks
Scaling: decrease the load on the squats so you can complete them unbroken or in 2 sets. Decrease the gymnastic movements to a number that is challenging but obtainable.
PER: Pa (Time)
3 Rounds

10 OHS 95/65

26 HRPU

10 Front Squats 95/65

26 T2B
RX+ 135/95
Donald Neil Bumgardner, was my grandpa. I grew up without a father, but I couldn't have asked for a better role model. He knew how do build and fix everything. He was an athlete, actually gaining a football scholarship. He painted, and built musical instruments. Was an amateur boxer, and he stressed "amateur." He was a business owner. He retired from the Kaiser plant in Ravenswood, WV. He raised 4 children, was married over 50 years, and had a slew of grandchildren. He was all that, but to us he was "Pa."
Its hard for me to talk about him and not get choked up. I still miss him dearly to this day, and there isn't a single day that goes by that I do not think of him. He shaped who I am in many ways. He was a very special human being.
On October 26, 2001 Pa passed away after his second battle with lung cancer. Cancer took his beautiful white hair, strength and ultimately his life. Through it all though, HE NEVER COMPLAINED. But was always the first to ask me how I was doing. "What do you know Satchmo?"
Love Ya and Miss Ya Pa.
-Brandon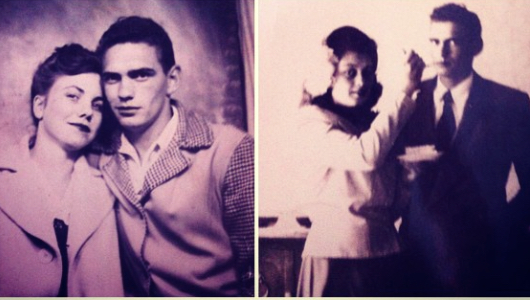 The young man.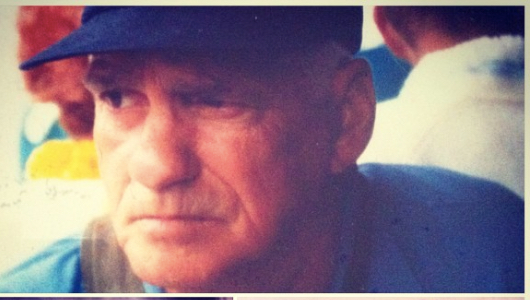 The "Old Man"
News
Tomorrow at 9am we host Barbells for Boobs featuring the WOD "Gracindabel." Make sure you and your partner get signed up today! https://events.membersolutions.com/event_register.asp?content_id=76989

_____________________________________________________________________________________________________
**UPCOMING EVENTS**

TOMORROW- Barbells for Boobs: https://www.barbellsforboobs.org/fundraiser/truefitathletics

October 30 (UPDATED)- Costume WOD- best costume of the class gets a FREE 02 or FitAid and doesn't have to do Burpees

November 17 6pm- #TRUEFAM Feast- you heard right!